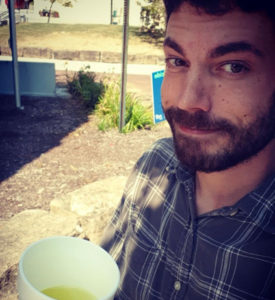 MONDAY to FRIDAY -- 08:00 AM - 09:00 AM
Matt Deal
I was born in Welch, WV in 1985 and I've been running my mouth ever since. I've been in radio for over 8 years now and my favorite part is having a professional reason to talk in ridiculous voices. I am a proud Dad to my daughter Sophie and I've been a musician, writing and performing original music for about a decade and a half. I love weird people and loud music. Cheese is an entire food group in my eyes. Pineapple on pizza is a scourge, as are olives anywhere at any time.
Other Important Facts (Mostly About Food):
I don't eat raw fruit.
However, I LOVE fruit candy (Starburst, Skittles, Mike and Ikes, YES)
I've never seen Rocky and I just don't care.
Hot sauce is very important to me and I love to try new ones.
I love to follow/talk politics. You can hear that over on our sister station WHIS.
My all-time favorite food is lasagna (my Grandma's recipe)
I love to cook and I'm slightly awesome at it.
I make the world's best sandwiches.